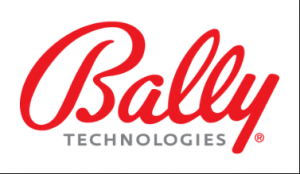 Anyone with any interest in the world of casino gaming will have come into contact with Bally Technologies at some point. Bally is the world's oldest slot machine manufacturer and can date itself back to 1932 when Raymond T. Moloney first founded the company in Chicago and developed a pinball game called Ballyhoo.
Eighty years and plenty of innovations later, the Bally Manufacturing Corp. is now known as Bally Technologies. It developed its first physical slot, the Bally Baby, in 1936 and by 1968 has a 94% market share in Las Vegas. It was traded on the NYSE in 1975 and after a period of wide diversification involving them parks and gyms, made the decision to return to it's slot roots in 1992, by which time it was headquartered in Las Vegas.
Historically Bally has been a prolific producer of slots for bricks and mortar casinos but in 2001 it began acquiring a number of smaller technology companies such as Honeyframe, MindPlay and Sierra Design Group. In 2006 the company was acquired by Alliance Gaming but retained the Bally name, becoming Bally Technologies Inc. Scientific Games then acquired the whole thing in 2014.
If you were in any doubt about the size of this company then consider that it operates more than twenty five offices around the world and employs more than 4200 people. Bally has won, according to its website, more than 60 innovation awards in the last four years which proves that it doing something right. It's revenue in 2013 was just short of $1 billion.
Bally's online slots are largely straight conversions of their physical machines and although we haven't played too many yet, the ones we have tried are of the highest quality. As an example, check out Sumo Kitty; it's a five reel slot with an innovative feature called Hot Zone and some top notch graphics. We look forward to reviewing more Bally games in the future.
External Link: www.ballytech.com
Bally Technology Online Slots