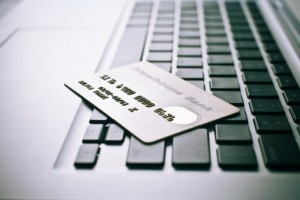 The online casino business is now a well-established and largely respected industry which operates in almost every country around the world.  If we wind the clock back fifteen years or so we'll arrive at a time when the industry was taking its first early steps and not that many customers had the opportunity to play in this exciting new world.
One reason for that was the lack of internet connectivity in all but a handful of countries and connected to this was the inability of a potential audience to actually deposit money at an online casino using a method convenient to them. Credit and debit cards were usually the only way to place money but not everybody has access to those facilities and of course not everybody has a bank account.
Now things are different; credit and debit cards are still available but there is a range of other options designed to help customers who have would prefer not to, or cannot, use those methods.  In this article we'll provide some details on each deposit method but click the links below for comprehensive guides:
Credit Cards: Always the most popular method, a credit card holder can deposit money and start playing instantly.  It's a cross border method and the benefit (and danger) is that you can spend money you don't actually have. UK players please note that from April 14th 2020 it was no longer possible to deposit or withdraw using a credit card.
Debit Cards: Debit cards are linked to your bank and work just like a credit card except that you can't usually spend more than you have in your account.
Prepayment Cards & Codes: This method of payment is an example of how it's now possible for people without access to credit cards to play at an online casino; you head down to a participating shop, exchange your cash for a unique code which you then enter on the site and away you go.  Ukash is a prime UK example with Paysafecard a European option.
eWallet: An eWallet is a convenient way to pay for goods and services online and they are usually described as a online bank without the bank.  You deposit money via a method of your choice (e.g. Ukash, credit card) and then use the eWallet to pay for services. Neteller and Skrill are well known examples and the benefit is that you don't need your credit card when you deposit, just your eWallet sign-in details.
Virtual Cards: Similar to an eWallet, a virtual debit card is a method of payment which creates an online card for you on to which you deposit funds.  When you use the card to spend money you will be limited to the amount on the account, handy if you think you might get carried away on the slots.
Bank Transfer: A real nuts and bolts way of depositing money, some people prefer the security of this method but it can take time for the money to be transferred.  Cross border transfers can also incur significant charges.
Cheques & eCheques:  While payment by actual paper cheques may be going out of fashion, eCheques are popular with some.  It's a promise of payment that most retailers are happy to accept but clearance times can be lengthy and a processing fee can be involved.
Bitcoin: An online currency which is created by processing power and traded over peer to peer networks, Bitcoins and their numerous equivalents have found it hard to date to lend themselves to real world applications. There are though a handful of casinos which accept Bitcoins and you can read more about the currency itself here.