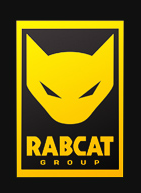 The nature of licensing agreements between online casinos and the companies which develop the gaming software means that exclusivity is a very rare thing.  This means that the casinos are not obliged to use games from just one provider and it's possible to pick and choose the best games from the marketplace. If this were not the case the bigger companies such as Net Entertainment and Playtech would have the market sewn up; because it isn't it means that smaller firms like Rabcat can get an important foot in the door if their games are of sufficient quality.
Vienna-based Rabcat has been in this industry since 2001 so they are no new kids on the block but the development of online slots is not a major part of their business. This is a company whose main expertise is in the creation of art for video games; this means 2D and 3D creations, animation and cinematics and if you have an Xbox or a PS3 you'll probably own a game which features some of Rabcat's work.
Some of the biggest video game producers in the world are clients of Rabcat and most people will recognise names such as Rockstar, Crytek, Atari and Disney as major development studios.
So online slots may be a smaller part of their portfolio but Rabcat is clearly intent on using it's artistic skill to develop some of the most graphically impressive slots we've seen.
Here at the slots guru we tend to regard Net Entertainment as the market leader in beautiful looking games but Rabcat is definitely capable of giving them a run for their money.  Check out our review for The Legend Of Olympus to see what we're talking about; the animations are fantastic and the game itself is a real treat – hopefully this company will add to it's small games portfolio soon as we'd like to see more of their offerings. Check out out current reviews below.
External Link: http://www.rabcat-gambling.com/
Rabcat Gaming Online Slots