♣ Roulette Strategy (1) (2)   ♣ Roulette Tips   ♣ Roulette Betting   ♣ Roulette Rules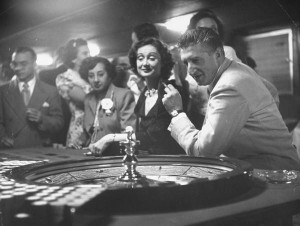 If you fancy embarking on a new gambling pastime and you've picked roulette as the game of choice then of course we understand that you may just want to dive in and start liberally spreading those casino chips around the betting table. That of course is fine but we would like to offer a few tips on how to make the most of your time and money. The following advice is geared towards the roulette games offered at our favourite casinos.
Tip 1 – Practice
Take advantage of the freeplay modes offered by almost all roulette software; not only is this a great way to figure out all the different betting options (especially in French versions), it will also help you decide which particular versions is for you – Net Entertainment, Playtech etc. Freeplay modes are also a handy way to test out various roulette strategies about which you can read more here.
Tip 2 – Pick European Tables
This is the most obvious pointer for any new players; European tables have one zero and a house edge of 2.70% while American tables have a single and a double zero and a house edge of 5.26%. Why on earth would you want to play on a table which pays out less in the long run? You wouldn't so don't do it.
Tip 3 – Check The House Edge
This is a tip which clearly applies only to roulette software because the house edge in bricks and mortar casinos is set at 2.70% or 5.26% as we stated above. We have encountered versions (such as Net Ent's Mini Roulette) which feature a house edge of 3.85% so avoid these if you're trying to maximise your winnings. Unfortunately it's not always possible to check the house edge so if you're not sure, try another one.
Tip 4 – Stick To Your Budget
Begin your session with a budget and stick to it; this is an obvious bit of advice but it becomes particularly important if you want to follow a strategy. For example don't embark on the Martingale system if your bankroll won't allow it.
Tip 5 – Don't Forget The Bonuses
If you're planning to get stuck in to roulette but haven't yet signed up to a casino, make sure you take advantage of the bonuses available. Check out all our casino reviews and bonus information by clicking here.