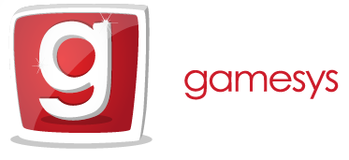 Gamesys is a UK-based software developer which knows how to develop a compelling online slot machine but we'll get to that later; to start with we'll take a look at the history of this relatively young company and check out how it got so influential so quickly.
Founded in 2001 by Noel Hayden, Robin Tombs and Andrew Dixon, Gamesys has a mere 12 years of operation behind it but in that time it has grown quickly to encompass a range of online gaming services and social media crossovers.
Jackpotjoy is probably the best known Gamesys brand and it's a bingo platform which was launched in 2002. arguably some time before online bingo became popular in the United Kingdom.  Within three years Jackpotjoy had taken it's 100 millionth bet and acquired it's 100,000th member.
Expansion to Spain followed in 2007 with the Botemania bingo site and (importantly from our point of view) the first online slot, Deal Or No Deal, was launched in 2006.  Expansion has continued since that point with more forays into Europe and the provision of a gaming platform for Sun Bingo.
In 2012 Gamesys was the first company to provide a real money gambling app for Facebook and in 2013 it acquired Virgin Games for an undisclosed sum.
Enough history then so let's talk about the slots.  Well Gamesys don't yet have the huge back catalogue that some other slots developers have but quantity is no guarantee of quality. We've only reviewed a few and they include the above-mentioned Deal Or No Deal World Slot and Zuma, the classic Popcap arcade game.
Both slots include crisp graphics and some creative bonus features and that appears to be a theme which runs through Gamesys slots; they're good fun and the designers have also made a real effort with the sound effects.  We look forward to reviewing lots more Gamesys slots in the future.
External Link: https://www.gamesyscorporate.com/
Gamesys Online Slots