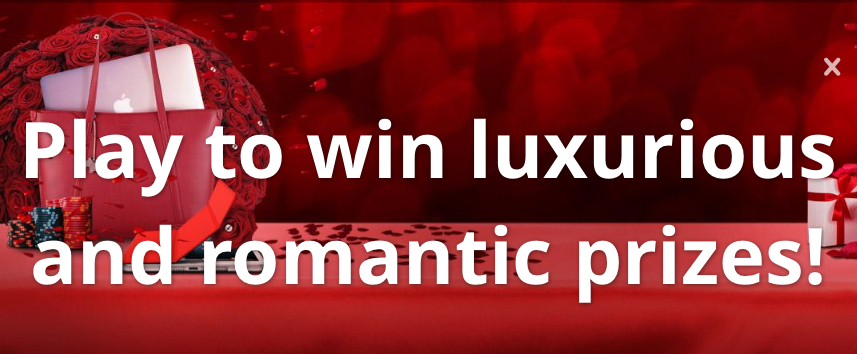 It's not long now until the 14th February so if you haven't bought a card and a bunch of flowers, now might be the time to get organised.
Alternatively you could stay indoors and try your luck at Mr Smith Casino where there are all sorts of romantic gifts to be won. What you need to do is deposit and play £10 each day from the 2nd to the 11th February and you will be entered into three prize draws which take place on the 5th, 9th and 11th of the month.
The prize total is £15,000 and includes romantic meals, champagne and chocolates as well as more useful stuff such as iPhones and MacBooks.
Visit Mr Smith Casino by clicking here to get started!