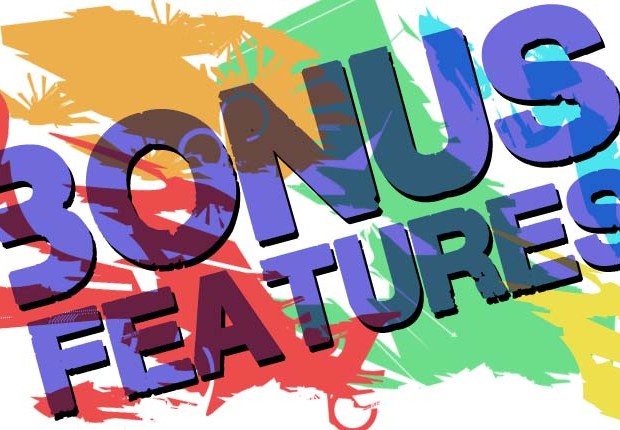 In the old days of the three reel one-armed bandit, extra features and bonus games were some way off into the future; all you could do was pull the lever, spin the reels and hope for a match on a single payline. Things were a little different here in the UK, especially with the introduction of the fruit machine which allowed the player to try out extra features which involved some skill and strategy.
The bonus features we are talking about in this article however are the mini-games attached mostly to five reel slots, but sometimes to three reel versions. We'll break these down into two basic types:
Triggered Bonuses
For the purposes of this article, this is the bit we're really interested in and these features are activated by landing  certain numbers of bonus or scatter symbols on the reels.
Scatter Symbols – You can read more about scatter symbols here but these are special because they do not need to be on an active payline to be effective. In general, two anywhere on the reels will give you a payout but three, four or five will trigger the feature. Often, the more scatters you land, the higher value the prizes will be in the feature.  Scatters are great for low rollers because you can play with just one payline and still be secure in the knowledge that they are active anywhere on the reels.
Bonus Symbols – In general, bonus symbols need to be on an active payline to trigger any of the extras so if you're playing a game which requires three or more of these to reach the feature, you should be playing with as many paylines active as possible to maximise your chances.
Number Trails – These are found almost exclusively on Microgaming's fruit machine-style slots and you can use plenty of strategy here. Some of the symbols on the reels have small numbers attached and when they land on the payline they help complete the number trail. You can use nudges and holds strategically to help you achieve this aim.
Random Bonuses
Obviously there's no way to influence the triggering of a random bonus feature; it's name will instantly tell you that it can be awarded at any point during your gameplay and it may enhance the base game or it may transport you into a separate mini-game.