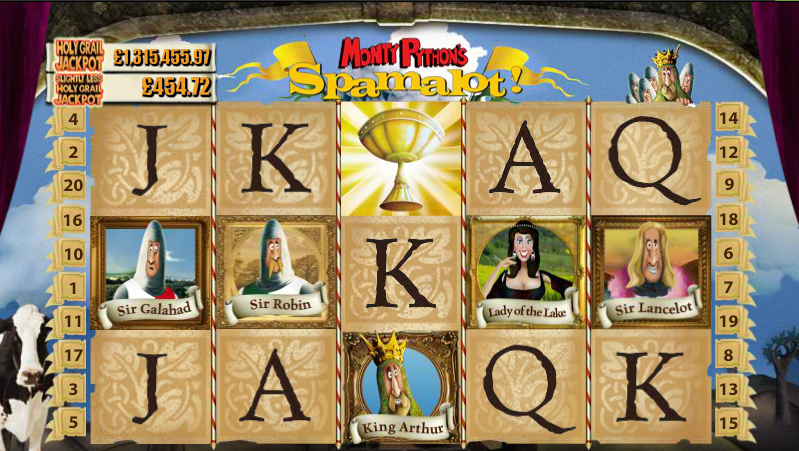 It's time to resume the search for the Holy Grail and in this case that legendary prize is the progressive jackpot on offer when you play the Spamalot online slot. The jackpot total will shortly be at an eye-watering £1.75m and that means it's worth turning your attention to this game.
Spamalot is the fantastically funny game based on Monty Python's Holy Grail film and then the recent stage musical which has been playing to sell-out audiences. There are loads of amusing bonus feature on offer here but to win the jackpot you will need to collect the correct symbols during the free spins and then negotiate the giant foot. Read more about it by clicking here!
This slot is not currently available at our recommended casinos
- but why not try one of these?
Please Tell The Guru What You Think