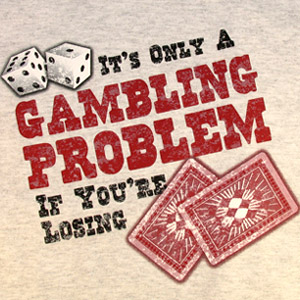 Anyone new to the world of online slots may wonder why it's necessary to add an extra level of betting to a game that is played against the odds to begin with. The very quick and obvious answer is that it's a chance for the game to win back the money it has just paid out to you rather than waiting for you to gradually fritter away your bankroll.
Still, lots of players enjoy these features because we, as online casino customers, like gambling per se; we particularly like taking our chance on the slots so why not have another punt if given the chance? Generally we would advise players to avoid these extra wagering chances because they are 'all or nothing' bets; you can keep doubling, tripling or quadrupling up but only as long as you guess the outcomes correctly – your first loss will mean you lose everything you have won so far unless you have banked some of the winnings along the way.
So is there any way to beat the odds when using these extra gambling features? Of course not but you can minimise your losses by following some of the advice given below:
Don't be tempted to gamble every single win you land on the reels; if you must use this feature then limit yourself to one gamble in three or four wins to make sure you are at least banking some of your winnings.
When you do select the gamble option, don't continue betting because of course you will lose eventually. If you win the first wager, think about taking your winnings; if you win another, definitely take the money back to the base game happy in the knowledge that you've already defied the odds by getting this far. Most slots have a limit of five correct wins but don't assume you'll ever get that far.
Unless you have a high tolerance to risk, stay away from the 3/1 and 4/1 wagers and stick to the 50/50 ones – at least you might win something.
Lastly, here are the odds written down a simple form:
| Wager | Odds For One Correct Pick | Odds For Two Correct Picks | Odds For Three Correct Picks | Odds For Four Correct Picks |
| --- | --- | --- | --- | --- |
| Correct Colour (50/50) | 2/1 | 4/1 | 8/1 | 16/1 |
| Correct Suit (4/1) | 4/1 | 16/1 | 64/1 | 256/1 |
Don't forget that those odds above also assume that the game's software is giving you a true reflection of the chances of picking the correct outcome.
Also check out our broader article on Gamble Features by clicking here.