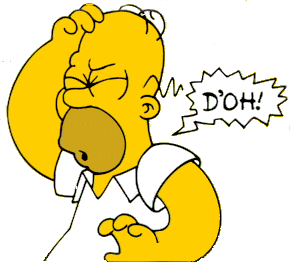 For the less experienced slot players out there, there's no shortage of guides which should help you get the most out of a visit to an online casino. This site alone provides dozens of articles and game reviews for those just starting out and for those who have been playing for a little longer. In this article we're going to identify some of those common traps which all players can fall into when they begin to lose concentration.
Always Research The Game Beforehand
This is one of the most basic things you can do and that's because each game is programmed to return a certain percentage amount to the player. The games at the casinos we recommend generally have RTPs (Returns To Player) of between 94% and 97%, although we have reviewed games with far lower figures.
Obviously the higher the percentage the better – why play a 94% machine when you can play a 97% machine? – so check out the paytable or the game's rules to track down that number. All casinos licensed by the UKGC must publish the RTP for that particular slot but note that developers often create games with a range of RTPs. The casino may then choose a lower RTP then necessary so beware! Read more about RTP here.
Check The Promotions On Offer
Casinos which specialise in online slots will often offer promotions on specific games for limited amounts of time. What this means is that the game you are playing may want to reward you with extra free spins or competition entries or the like but if you haven't signed up for the offer you won't get the benefits.
We recommend signing up for the email updates from the casino but if you don't want to do that then check your messages and the current promotions on the website so you don't miss out.
Check Your Stakes Before Pressing 'Spin'
This may sound obvious but players who want to get into the action quickly can occasionally overlook the important details like the line stake, the coin level or the total wager amount. In our experience the default bet amount for most games is not the lowest one when you first load it up and you don't want to be betting more than you are comfortable with.
Make Sure You Are Eligible For The Progressive Jackpots
Everyone loves a progressive jackpot, those giant prizes which can be won when playing a game connected to a progressive network. However it may not be clear to all that you may need to be playing at certain bet levels or maximum paylines to be eligible. Always check the paytable to check out the wagering requirements. Read more about progressive jackpots here.