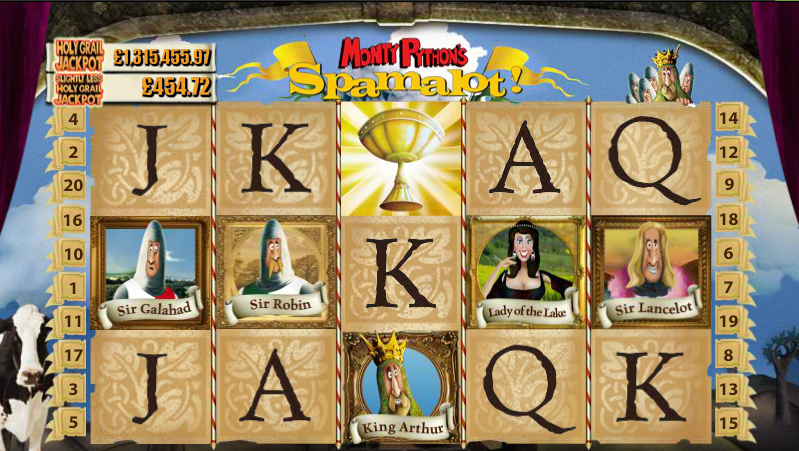 Monty Python fans will know all about this brilliant online slot from Playtech; it carries the same name as the successful West End play and it features many of those famous characters which occupy the scenes in Monty Python & The Holy Grail.
Not only does it feature lots of bonus games based on those characters, there's also a progressive jackpot to be won and it's currently approaching the €2m mark. That's not to be sniffed at and it would certainly pay for a night out in London to see Spamalot on stage.
The prize is won by playing landing the correct symbols and playing the Holy Grail jackpot game so head over to Magic Red Casino now to try your luck. Click here to get started.