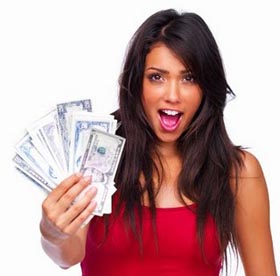 If you reached this page on our website then you've almost certainly been making some decisions regarding which online casino to choose.  You may have taken into account factors such as the range of games available, usability of the site and how easy it is to deposit money there but what you'll also be looking at is the type of bonuses available to new and existing players.
The headline bonus and the one that generally draws people in is the New Player bonus, a generous reward which is designed to turn your head.  However there are a number of smaller bonuses which can prove valuable over time and one of these is the Deposit Bonus.
The Deposit Bonus can prove to be very valuable over time and it's the type of reward which the casinos offer to try and keep players loyal and to keep them spending money.  Each online casino offers a number of ways to deposit money and these can include methods such as Bank Transfer, eWallet, Credit and Debit Cards and Pre-Paid Cards to name a few.  A deposit bonus is a way for the casino to reward the customer for using a particular method to deposit money.  This is how it might work:
Credit Card Deposit Bonus
A casino might offer a 10% reward for using a credit card to deposit money.
£100 deposit x 10% = £10
You have now earned an extra £10 just for using a particular method to deposit money at your favourite casino.
That £10 will probably be subject to wagering requirements before you can withdraw any profits it brings but it's still essentially free money.  The point is that you are going to deposit some money anyway and using a credit card has just earned you £10.
The extra benefit is that this bonus will be awarded every time you deposit some money (depending on the casino's terms and conditions) so over time it really can be quite a valuable reward.  It's important to check with your casino which deposit methods attract what bonuses; some methods will offer none at all while others will usually offer between 5% – 15%.