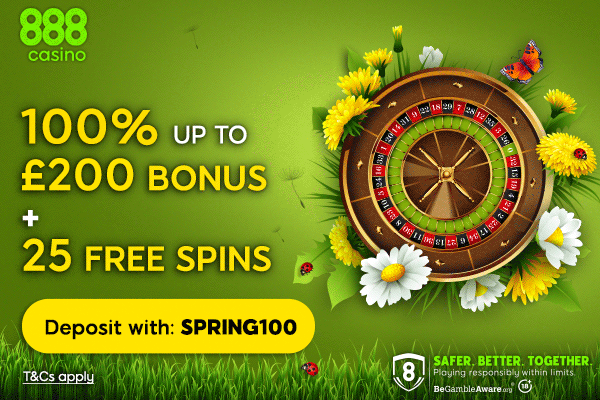 888 Casino offers a mobile version of it's desktop site which doesn't follow the general trend of many other mobile offerings out there.  What all good online casinos have in common though is the recognition that a mobile site is absolutely vital as increasing number of users access their favourite slots on the move.
Apple kicked off the mobile revolution back in 2007 with the development of the 1st generation iPhone, a device which introduced a large, high quality touchscreen which offered massive new potential for software developers.
Google's Android operating system soon followed, offering manufacturers a way to compete with Apple in this new market; the introduction of various tablet devices only served to boost this burgeoning industry even more.  A growing proportion of online gaming is now performed on mobile devices and online casinos need to ensure they stay ahead of the game.
888 Casino's mobile site is actually an app and the first time you visit it you'll be prompted to download it from the appropriate store.  Most mobile casino sites are not apps, just mobile versions of their desktop sites so 888 Casino offers something a little extra.
When you first load up the site you can login, register or play the games for fun and playing for fun is always a good way to decide if this is a mobile site that works for you.
All the games currently available at 888 are accessible from the front page and sliding the page to the left will reveal a wide selection of online slots and other games such as roulette, blackjack and video poker.
Once you're signed up and logged in there's a 'Cashier' button available in the top right hand corner and from here you can deposit, withdraw and perform all those tasks you'd expect to achieve via the desktop site.  From here you can also contact customer support.
As this mobile site is an app it offers a certain extra quality when compared with other casino's mobile versions.  New games are added all the time so it's worth checking back regularly to see what's new.