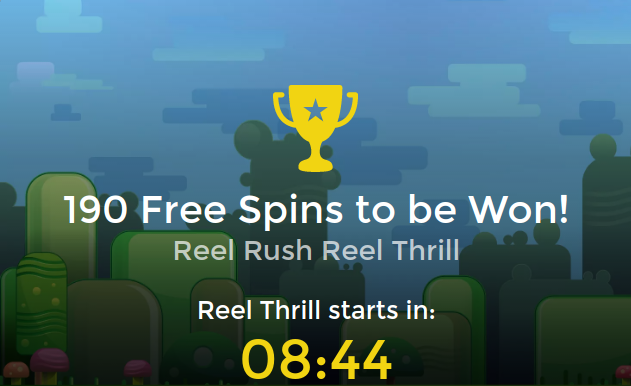 If you get bored of waiting for the next slots promotion at your favourite online casino then perhaps it's time to check out Reel Thrills at Mr Green.
Reel Thrills is a constantly-running promotion in which a slot is selected every 30 minutes and if you can score a high percentage return, you could make it onto the leaderboard and win a prize which may be a cash prize or free spins on a specified game.
Just keep an eye on the Reel Thrill section of the website, opt in when a 30 minute tourney takes your fancy and make sure you're spending the minimum stake per spin to get involved.
There's more information at the link below!