24/3/15 – $3.3m Slots Win At Las Vegas Casino
A matter of days after paying out $1.5m at a Wisconsin Casino, another Bally Technologies slot has proved lucrative for an unnamed winner at a Las Vegas casino. The visitor from Massachusetts was playing Bally's Hot Shot progressive slot at the Aria Resort and Casino when their life was suddenly changed forever.
The machine is part of Bally's Cash Connection network which links Nevada and New Jersey and which sparked into life following the regulators' decision to allow jackpots to be linked across state lines.
24/3/15 – Amaya Receives UK License For PokerStars, Full Tilt
Canadian gaming giant Amaya Gaming has now received United Kingdom Gambling Commission (UKGC) licenses for PokerStars, Full Tilt and their B2B online casino business. The UKGC is an exceptionally strong regulatory body and it's no surprise that a number of operators have opted to leave the UK market rather than fulfil the required standards.
Amaya had been running continuation licenses for it's UK-facing sections and Eric Hollreiser, Head Of Corporate Communications, said that "we believe the UK licenses illustrate the strength of our platforms, our regulatory approach, and our commitment to integrity, security, and consumer protection."
19/3/15 – Genesis Gaming Receives UK License
The United Kingdom Gaming Commission (UKGC) came into force on 1st November 2014 with the aim of regulating commercial gambling in the territory. Each software supplier must now obtain the correct license to continue to operating in the UK and the Remote Gambling Software License is what's needed for this purpose.
Genesis Gaming has now received theirs and can now continue to supply gaming products to operators within this territory. James Watson, Director of European Sales said that "we're delighted to be officially licensed by the UKGC and are very much looking forward to continuing supplying our content to UK facing operators in the months and years to come. The UK market is of huge importance to us as it's home to some very strong operators and the granting of this license will allow us to generate further growth and more partnerships".
19/3/15 – Wisconsin Casino Pays Out $1.5m Progressive Jackpot
The latest slots millionaire was crowned at a Wisconsin Casino at the end of February; a lucky player hit the progressive jackpot playing Bally Technologies 1,000,000 degrees, managing to land nine of the correct symbols and walking away with the grand total of $1,507,335.10.
All the action took place at the Ho-Chunk Casino in Madison so if you think lightning might strike twice, you know where to go.
10/3/15 – Leander To Develop 'Taxi' Slot
Older readers will remember Taxi, the award winning US comedy series based in the offices of a Manhattan taxi cab company. It introduced recognisable names such as Andy Kaufman, Danny DeVito and Tony Danza and ran from 1978 until 1983.
Leander Games has now won the battle to licence the brand to produce an online slot which will feature clips and sounds from the show and three separate bonus features – 'Flag This Down', 'Free Spins' and a 'Pick Me' game.
There's no firm release date for this game yet but we will review it as soon as possible.
10/3/15 – Gamesys Sells Assets To Intertain Group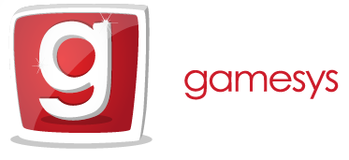 Gamesys Limited, developer of games such as Chuzzle and Zuma, has confirmed it will sell it's Jackpotjoy brand and related assets to the Canadian Intertain Group. Jackpotjoy is (according to Gamesys) the largest bingo/scratchcard website in the UK with more than 4 million users. Starspins and the Spanish Botemania are also included in the deal.
The initial payment is £425.8 million with extra to come in the third and fifth years if certain targets are met. Gamesys will provide technical assistance and other support for ten years. Gamesys founder Noel Hayden will join the board of Intertain as part of the deal.
4/3/15 – Microgaming Preps Bridesmaids Slot
Fans of Bridesmaids, the Universal Pictures' movie released in 2011 will be pleased to learn that Microgaming have acquired the license to produce an online slot based on the plot and characters from the film.
It's a little way off yet, scheduled as it is for an August 2015 release but it looks to retain the movie's sense of fun and some appropriately-themed bonus games. Check out the screenshot below and check back shortly for the full review.
3/3/15 – IGT Shareholders Approve GTECH Merger
The slightly drawn-out merger between IGT and GTECH has moved a step closer after IGT shareholders approved the previously announced agreement. The new company will bring together IGT's gaming products and GTECH's gigantic lottery business.
The new company will in fact be called IGT but will use GTECH's sunny logo which makes the whole thing look more like a takeover than a merger.
These are two already-large companies and a statement on the websites of both organisations suggests that the newco will "be uniquely positioned to provide the government-sponsored and commercial gaming industry with proven solutions across the entire continuum of products and channels."
More information is on the IGT site here and the GTECH site here.
2/3/15 – Playtech Unveils Virtual Sports, Rainbow Riches Bingo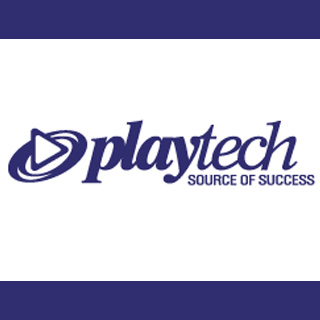 Playtech is more than just an online slots developer and recently unveiled it's own entry into the increasingly popular world of Virtual Sports. Virtual Sports allow the player to watch an impressively-animated sporting event while betting on the outcome.
Playtech Head Of Virtual Sports, Elliot Norris, said that this suite of games will be "….the best the industry has ever seen….[and]…a cut above anything else on the market."
While we would expect Playtech to talk up their own products there is already some stiff competition out there. Bet Victor have an impressive range of high quality games which you can read about by clicking here.  However we look forward to checking out the new Playtech versions at their licensed casinos as soon as possible.
Playtech have also just launched a bingo version of Rainbow Riches, the enduringly popular Barcrest slot with an Irish theme. It's already available to play at Titan Casino (desktop & mobile) and features two separate jackpots integrated into the gameplay.
Playtech's Head Of Bingo, Gary Keaney, says that the development team has "….worked very hard to build and deliver further social elements to the new game that will both engage both existing players and also attract a new audience."
If Bingo is your thing then head over to Titan Casino by clicking here. Navigate to the bingo section and then sign up for a sizeable welcome bonus.
1/3/15 – Yggdrasil Gaming Unveil First Progressive Jackpot
Yggdrasil Gaming is the small Malta-based game developer which has been part of the industry since 2013 and it has recently announced it's first progressive jackpot. It's called Joker Millions and as well as offering a life-changing amount of money, Yggdrasil say it features some engaging gameplay also.
Joker Millions follows quickly behind Yggdrasil's first 3D slot, Reef Run, which we gave a thumbs-up to late in 2014.